EPICOR writes
Epicor Announces New iScala Release to Boost Competitive Advantage
New usability features, coupled with enhanced reporting and analytics, improve the ability of businesses to activate agility and drive growth.
Epicor announces release of latest Epicor® iScala® enterprise resource planning (ERP) software. It includes enhancements that will allow organizations to boost operational agility and accelerate competitive advantages. These include a powerful new reporting architecture, integration with Epicor Data Analytics, and additional country and region-specific localizations which today's global organizations need to drive better business outcomes.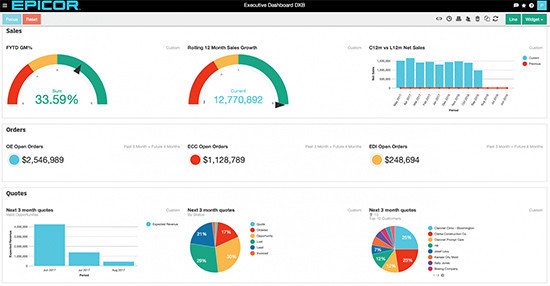 The latest innovations within iScala include:
Enhanced reporting and analytics—new customizable SQL server reporting services that can be accessed via a browser to provide anytime, anywhere, any device access
An improved user interface and user experience—more engaging and intuitive interactions that simplify the complexities of information management, and empower business teams to improve productivity
Integration to Epicor Data Analytics-- helping companies turn their data stored in Epicor iScala into actionable insights. With a deeper understanding of business data, companies can grow by reducing cost, identifying new opportunities, supporting specific programs, and speeding up decision-making.
On-demand training and knowledge resources—live tips, guidance, and on-demand training that improves user satisfaction, knowledge, and productivity
Extension of international standards and localizations—supporting customers who need the assurance of a truly global solution, this release features additional country-specific capabilities to keep organizations ready to do business and compliant in any territory
Read more about this from Epicor.